Trusted for over 20 years
Jacksonville Restoration & Remediation Experts
DRIMAXX: The Clean Up & Restoration Specialists You Can Rely On
When emergencies arise, you don't have time to wait. That's why you call DriMaxx. For over 20 years, we've been the most trusted name for residential and commercial emergency water damage cleanup and restoration services in Jacksonville, FL, including complete rebuild services. Relied upon by homeowners, landlords, home builders, warranty services, plumbing companies and insurance adjusters, we clean and restore properties that have sustained water damage or other issues related to storms, fire, smoke, mold or construction defects back to their original pre-loss condition quickly, efficiently and at reasonable rates. Our technicians are not only highly skilled but understand the emotional upheaval tied to disasters and water damage emergences and are sensitive to client needs. We also recognize that you often only have a matter of hours to keep a minor leak from turning in to a major problem, so make responsiveness are #1 priority.
Serving Jacksonville & Northeast Florida
We service Duval County, St. Johns County, and Clay County as part of our Tri-County Promise to deliver high-quality services with personal customer service 24-hours a day, with 30-minute response times within this area.
• Jacksonville & Jax Beach
• Atlantic Beach
• Neptune Beach
• Orange Park
• Mandarin & Southside
• Bartram Springs
• St. Augustine
• Green Cove Springs
• Ponte Vedra Beach
• Nocatee
• St. Johns
• Clay County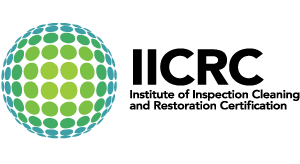 DriMaxx is an IICRC Certified Firm for Water Damage Restoration, Fire and Smoke Damage Restoration, Odor Control, and Applied Microbial Remediation. This certification demonstrates our expertise and commitment to continuing education, safety protocols, and the highest standards of customer satisfaction. To learn more visit the IICRC website. 
sandra waymer
July 29, 2022.
They were great and very friendly. I liked how professional they were and very knowledgeable about the job. Excellent service. I would use them again if needed.
nick strate
July 15, 2022.
We recently had some plumbing-related water damage in one of our bathrooms and we called Drimaxx to take a look. They showed up in 30 minutes, assessed the situation and tested for mold. 24 hours later, their crew was here and preparing the job site. Our house is now mold-free and we couldn't be happier with the service Drimaxx provided. The crew was extremely courteous, professional and flexible with us (and our two young children). Unlike some other companies we've hired in the past, they were GREAT about communicating with us and always set clear expectations with us regarding start times and other impactful information. Would 100% recommend Drimaxx to anyone.
Donna Collins
April 6, 2022.
They were very professional and kept me up to date on everything that was happening. They worked with my schedule. I am pleased with the service.
Teena Foy
March 21, 2022.
DriMaxx did a exceptional job requiring many visits to my home. Shane was very proficient in what he doing in my home. He was kind, always on time and kept me informed of what was done or needed to be done. Would highly recommend this company.
James Ritchie
March 15, 2022.
We were referred to DriMaxx by our plumber to mitigate the water damage caused by a leak from our dishwasher that had gone undetected for several months. DriMaxx responded quickly, and after a delay due to a slow response from our homeowners' insurance company, removed the damaged drywall, baseboards, and cabinets. DriMaxx was thorough with their work and complied with all regulatory requirements regarding mold testing and mitigation. DriMaxx even worked directly with our insurance company and did not push us for payment at any time. I would strongly recommend DriMaxx for water damage mitigation.
Tarnee Coffey
February 26, 2022.
We employed DriMaxx to complete the water mitigation process for our home. The damage was originally done in March 2020 right at the time COVID-19 came upon the scene. DriMaxx immediately came out, completed the water mitigation, treated any signs of what was thought to be mold, and begin to prepare us for the rebuild process. We hit a bump in the road with the homeowners insurance coverage for which I will not give details, but I will say DriMaxx provided us with a great referral and the issue has finally been resolved in our favor. Our experience with DriMaxx has been very pleasant primarily because of their absolutely wonderful Administrative Assistant who's name I will not call since this is a public site, but they know who she is. She has been very kind, attentive, professional, and responsive to all of our needs until this process was seen through the end. She never hesitated to provide any and all information we requested, with no delays. She has exemplified stellar customer service throughout this entire encounter and it has made working with DriMaxx something that I would consider again in the future if necessary. She is truly an asset to DriMaxx and is to be commended for all of her efforts and hard work.
Andrew Pfannenstiel
January 19, 2022.
They were over right away to look and take care of our issues we were having with a water damage claim. They were very accommodating to our time schedule and worked around when we would be home and followed up frequently. They showed excellent customer service and were very friendly and informative and helped us navigate our home insurance who was taking a little longer than expected
Francesca Ashukl
January 18, 2022.
My upstairs 3rd floor tub valve exploded & of course we were out of town. After calling around DriMaxx was ready to help us within 15 minutes with all the equipment my home needed. Robert checked everything out for us and realized the damage had been sitting for 48 hours. Our insurance company tried to minimize the need for mold testing, even though I have small children. I'm so happy Robert knew how to handle my claim and demand my insurance company to test for mold & quickly remove the damaged baseboards, drywall and ceilings. This was devastating that my insurance company tried to minimize the damage especially since the mold testing proved the need for removal. This was our first claim and it would've been a horrific experience if not for Robert, Noah and the rest of the DriMaxx team! Thank you again for all your help!