Here are the areas that we serve.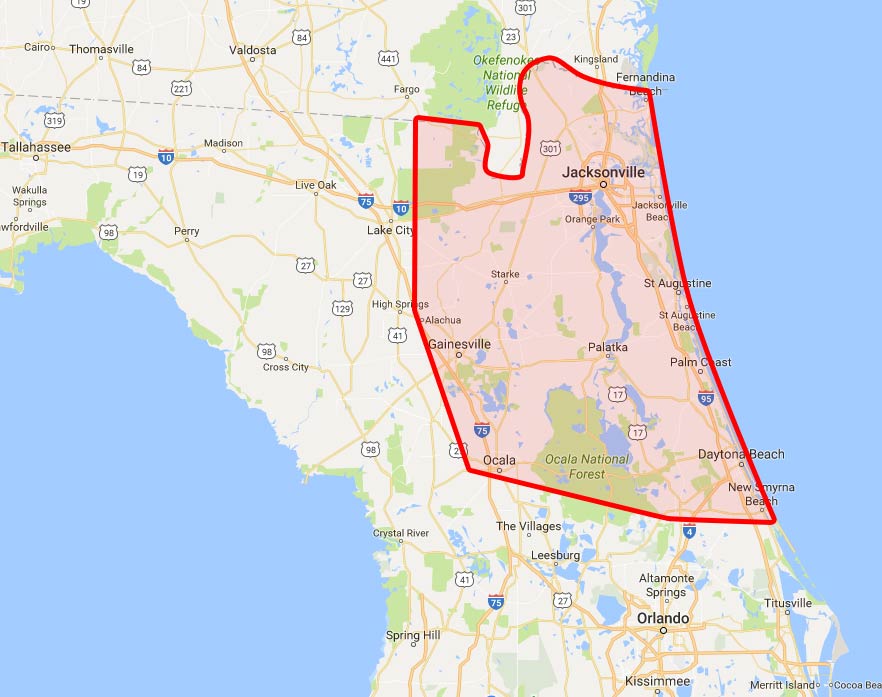 Areas Serviced
If you need emergency water damage help in either Duval County, Clay County, or St. Johns County, then you are in luck. Drimaxx is centrally located in Jacksonville but services the entire tri-county area. No matter what city you live in, we will help you out in no time at all. We have serviced the greater Jacksonville area for several years and take great pride in every customer we service.
We provide both residential and commercial mold remediation and rebuild services. If you need services such as mold detection, restoration services, or rebuild projects, fill out the form and let us know. If you require emergency water removal, then call us right away at 904-880-7100 for immediate assistance.
Duval County
Atlantic Beach, Baldwin, Jacksonville, Jacksonville Beach, Neptune Beach
Clay County
Asbury Lake, Bellair-Meadowbrook Terrace, Green Cove Springs, Keystone Heights, Lakeside, Middleburg, Orange Park, Penney Farms
St. Johns County
Butler Beach, Crescent Beach, Fruit Cove, Hastings, Palm Valley, Sawgrass, St. Augustine, St. Augustine Beach, St. Augustine Shores, St. Augustine South, Villano Beach
 Our Tri-County Promise
We service these three areas as part of our Tri-County promise. We hold ourselves to a high standard, and we can only enforce that standard while we service this select area. The promise is to deliver high-quality services with personal customer service 24-hour a day, with thirty-minute response times.
By focusing our efforts on this select region, we can consistently deliver the high level of expertise and quality that Drimaxx is known for. If you have any questions about our services or prices, feel free to give us a call today at 904-880-7100 or fill out the form on the side of the page. One of our technicians will be available to speak to you and if not we will reach out as soon as possible.